QR CODE SMARTPHONE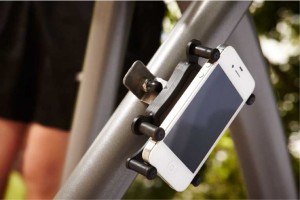 USE OF QR CODES: On all models you will find a sticker which addition to signage also features a QR-code. You can use the QR-codes to watch video clips of the different exercise you can do with the equipment.
To use the QR-codes:
Download any random QR-scanning app on your Smartphone.
Scan the QR-code on the sticker with the app.
Watch video clips of different exercises on the given model.
USE OF SMARTPHONE APP: For both the Norwell 13+ and Junior line you will have a free Smartphone app available. The apps are available for both iOS and Android Smartphones. You can use the app to find your nearest Norwell fitness park, watch video clips of exercises, count your exercises, share you results with friends on Facebook and compare your results in a game-centre.
HOW TO USE THE APPLICATION?
Go to your iTunes or Google Play store, depending on your Smartphone
Search for "Norwell", where after you will be able to find both the 13+ and Junior app in the search results
Download the free apps
When downloaded, open the app and go to "Exercise" to find the nearest park, watch video clips and count exercises.
Go to "Friends" for sharing with friends and family on Facebook
Go to "Results" to see your exercise results